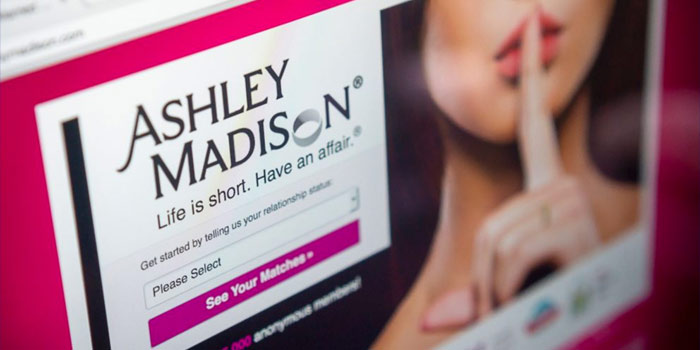 Ashley Madison Email Data Exposed
The data breach reported in July that exposed the personal data of millions of members of AshleyMadison.com and its sister sites has taken a turn recently. If you have ever had a user account with Ashley Madison or "AM", your personal information may have been stolen and more importantly, is likely to have been spread on the "dark web". If you fear that your data has been risked by the Ashley Madison hack, please contact us using the form on this page or call The Class Action News at 424-245-5505.
Background on AM Extortion
The parent company of AshleyMadison.com, CougarLife.com, and EstablishedMen.com, Avid Life Media, has reported that the email data from Ashley Madison was leaked. The data released from the Ashley Madison email list has been obtained by security and protection websites which are already offering to either identify or protect people whose personal data has been exposed. The online security and identity protection sites are offering, among other things, an Ashley Madison email checker service that will verify any email's exposure by the hackers.
It has been reported by several sources that one of the top online security blogs has verified that hackers have not only broken through the three websites' security and have stolen information from millions of users, but have now exposed the information online. The AM stolen records include personal data including email addresses, mailing addresses, computer IP addresses, usernames, dates of birth, marital status, and the sexual preference of the user. It is reported that security firms have verified that credit card transaction data was stolen by the hackers as well.
Data Breach
A data breach occurs when an unauthorized person views, accesses, or retrieves protected or confidential data belonging to another. One of the most common types of data breach is a cyber attack. Computer hackers target organizations to illegally gain access to the secure information within. Although companies and other organizations are targeted, it is usually the information of individual people that the hackers are after. The personal and financial information of millions of people can be gathered all at once during a data breach. Once hackers have the information they usually use it to commit credit card and identity fraud. In cases like the AM lawsuit, with the sites Ashley Madison, Cougar Life, and Established Man, the hackers instead threaten to expose the customers' identifying information. The AM hack potentially creates many more opportunities for criminals to commit fraud using the stolen information as well. For more information on how data breaches destroy lives, click here.
Potential Class Action
A data breach has occurred at Ashley Madison. At least 37 million users have been confirmed to have had their personal information stolen. The stolen data was being used to threaten the company to force it to shut down and is now allegedly being used to commit extortion. If you have ever had a user account with any of the Ashley Madison, Cougar Life, or Established Men websites, your personal information may have been stolen. Please contact us using the form on this page or call The Class Action News at 424-245-5505. You may be part of a class action lawsuit.