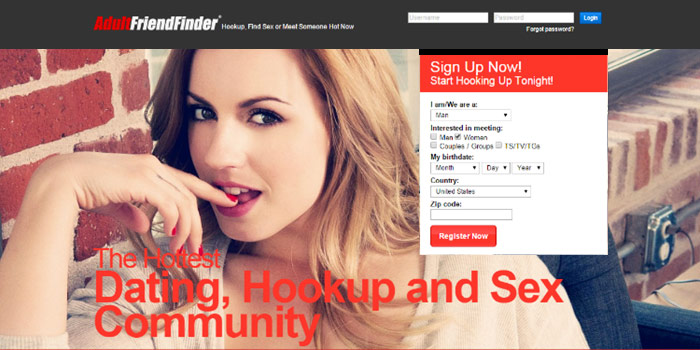 The data breach reported by AdultFriendFinder.com is the latest in a trend that has affected multiple dating, or hook-up, sites and millions of their customers. The number reported by the British television station that first broke the story was approximately 3.9 million people who were put at risk. Current users have reportedly been victimized by hackers in this data breach, with former customers' personal information being stolen as well. If you or anyone you know has been a member of AdultFriendFinder.com, then you may be part of a class action lawsuit. An investigation into this matter is ongoing. Please contact us using the form on this page or call us at 424-245-5505.
Background
Adult Friend Finder, or "AFF" is an online dating service and swinger personals community website that caters to adult-oriented social networkers. AFF allows members to interact online, meet new friends, and to seek out like-minded sex partners promoting cybersex, BDSM, threesomes, and other sexual fantasies. It has been reported that among the nearly 4 million affected customers, many employees of American governmental agencies, U.S. senators and members of Congress, as well as corporate executives from many industries, have had their personal data compromised in this latest dating site security breach.
AFF Hack
The AFF hack is different than past hook-up site hacks because of the alleged motivation of the hacker. A hacker going by the alias ROR(RG) has reportedly claimed their motivation for stealing and selling the data of millions of AFF members is because AFF owed money to an acquaintance of the hacker. The AFF stolen information was reported by the British television station to have been found for sale on a hacker forum.
This is currently under investigation but will most likely give current and former customers a reason to contact an AFF attorney for potential claims against the company. If you or anyone else has been victimized in this way, you may be part of a class action lawsuit. Please contact us using the form on this page or call us at 424-245-5505.
Data Breach
A data breach occurs when an unauthorized party views, accesses, or retrieves protected or confidential data belonging to another person. One of the most common types of data breach is a cyber-attack. Criminal hackers target organizations to illegally gain access to the secure information within. Although companies and other organizations are targeted, it is usually private citizens' information that the hackers are after. The personal and financial information of millions of people can quickly be stolen all at once during a data breach. Once hackers have illegally gotten the information they usually use it to commit credit card and identity fraud. However, in cases like Adult Friend Finder, the hackers instead sell the stolen information. This potentially creates many more opportunities for criminals to commit fraud using the stolen information. For more information on how data breaches can destroy lives, click here.
Please Contact Us
If you or anyone you know has been an Adult Friend Finder user, then you may have a claim. Please contact us at 424-245-5505.